I saw this incredibly cute idea and I wanted to use it this year for my sister & friends gift. I added it to the Bath salt gift posted here.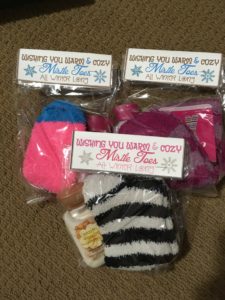 Here is where I found the tags: Touchet Soiree
I was lucky enough to find nice $1 socks at Walgreens. The lotions I purchased at Bath and Body Works during their holiday sale. So the total cost of this gift was under $4.
Ligia