My son is taking General Science at our co-op this year. This week he was studying simple machines. We made a simple machines foldable this week to help him with remembering the formulas and names of the different simple machines. Kids with dyslexia struggle with remembering formulas, so I decided to create something to help him and his classmates.
First I found the picture of the simple machines: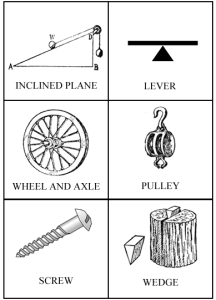 Then I used a blue paper (can be any color) and folded it into shutter: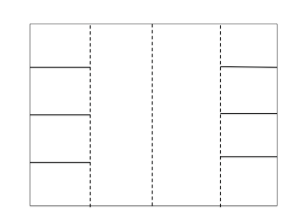 And then glued the pictures to the outside.
Then we watched the video clips in the Exploring General Science Multimedia Companion CD to write out each of the following:
Mechanical Advantage Formula
Drawing of the simple machine
And examples or other diagrams to help with solving mechanical advantage problems.
Here is what ours looked like: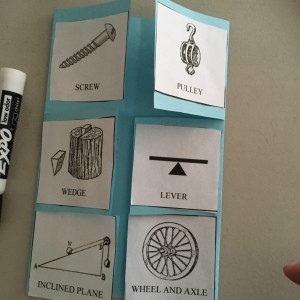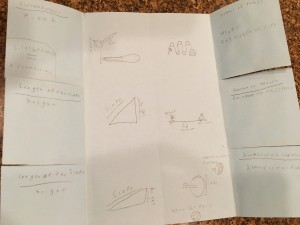 My son will be using this to take his Module 4 test.
Ligia